Specialty & High Performance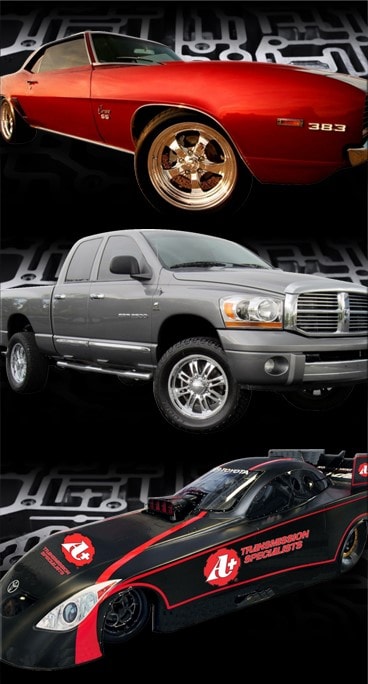 A Plus Transmission Specialists has been building high performance transmissions for over 30+ years. Our A Plus Transmission Specialists top alcohol dragster, featuring an A Plus Transmission Specialists prepped BnJ 3-speed automatic, was the second true small block Chevrolet to run the quarter mile in under 6 seconds! We are drag racers, we are hot rodders, and we are equipped to handle anything on the street or the drag strip. From installing performance shift kits to building all-out "race only" transmissions, A Plus Transmission Specialists has you covered!
Whether you need a complete performance Powerglide for your strip-only race car, or maybe just some good advice on what to put in that 32 3 Window you have been working on, feel free to give us a call. We can assist in all your performance transmission and driveline needs!